HUBSPOT MIGRATION & INTEGRATION SERVICES
Save valuable time and money with tailored HubSpot migration services and application integration.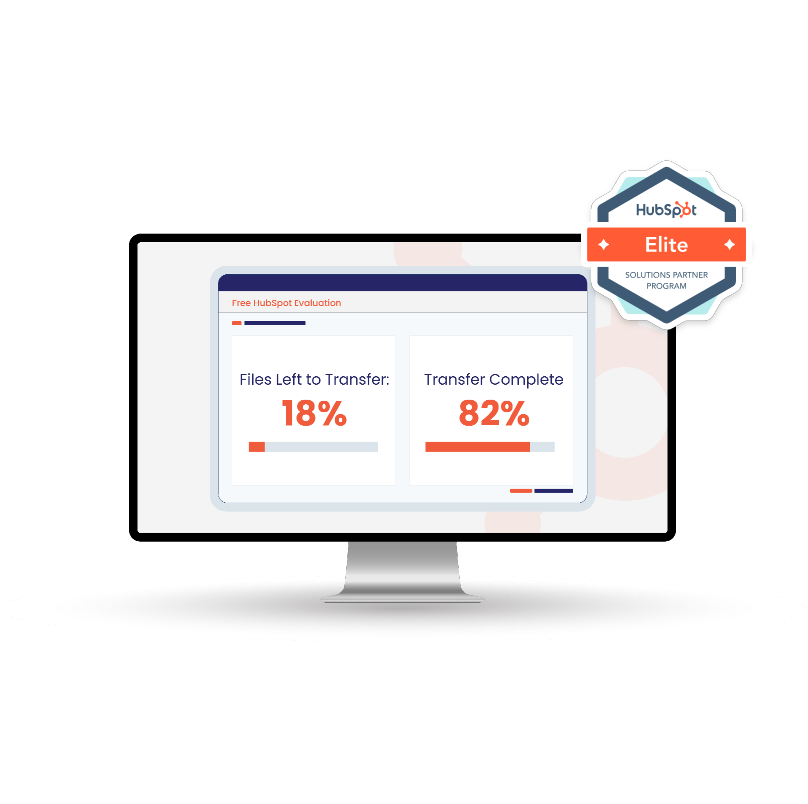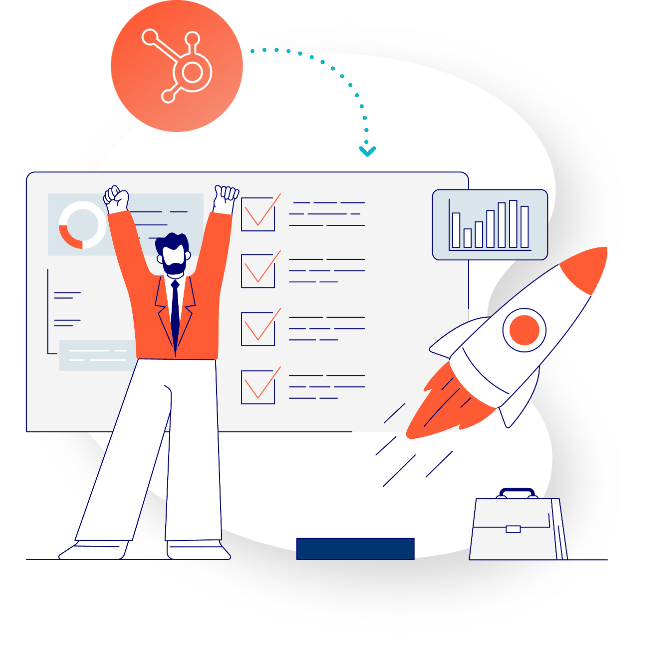 WITH 400+ HUBSPOT IMPLEMENTATIONS, WE KNOW HOW TO SET YOU UP FOR SUCCESS
Moving and incorporating customer data into HubSpot is a huge undertaking. Leave the hard work to us. 
Our HubSpot Experts specialize in tackling any migrations and integrations, no matter how tricky. Whether you're switching to HubSpot from another platform such as Pardot or Eloqua or looking to integrate your business apps into the platform, our expert HubSpot support team will ensure you're fully connected. 
At Vonazon, we don't shy away from any challenge. Our highly skilled team of HubSpot experts have helped hundreds of businesses successfully migrate and integrate critical information into their new platform for a completely unified experience. 
SIMPLIFIED HUBSPOT MIGRATIONS
Migrating to HubSpot from a different CRM or software provider can take significant time away from your business, hindering productivity. At Vonazon, we take care of the tedious data moving process so you can focus on what matters. 

HUBSPOT CRM DATA
MIGRATION
We safely and securely migrate all core data over to HubSpot including contacts products, orders, reports, and more.

HUBSPOT WEBSITE MIGRATION
Our experts recreate your website on HubSpot with enhanced SEO and an optimized user experience.

EMAIL MIGRATION
We seamlessly transfer your marketing and sales email campaigns to HubSpot's intiuitive drag-and-drop custom editor.

ASSET MIGRATION
We help you move all your assets such as blogs, guides, posters, and infographics over to HubSpot.

TEMPLATE BUILD
Our team creates eye-catching and elegant website, eBook, blog, and landing page templates for simple editing and content creation.

WORKFLOW MIGRATION
We develop custom workflows in HubSpot based on your preferred configuration and company goals to maximize results.
SEAMLESS HUBSPOT INTEGRATIONS
Concerned that a particular business app won't connect to HubSpot? Don't worry, whether you're looking to get started with a native HubSpot integration or need to integrate a custom application, our team of experts can help. Our world-class API integration services will help connect your preferred platform to HubSpot without the commitment and hassle of a complete migration. 

HUBSPOT CRM INTEGRATION
Our team efficiently connects and segments critical user data to HubSpot so you have one source of reliable data.

HUBSPOT WEBSITE INTEGRATION
We connect your domain to HubSpot, enabling you to update blog posts, product pages, and social media with ease.

CUSTOM INTEGRATIONS
Our team specializes in custom integrations tailored to fit your specific build needs. We work to engineer a tightly synced, user focused integration.
Marketing exists to help support sales. We carry this fact with us throughout our work, recognizing that the solutions we provide as an agency must be valuable, measurable, and provide a positive impact on our partner's ROI.
Our growing team of skilled marketers makes it our mission to proactively improve our partners' businesses. Through consistent research and joyful collaboration, we work together to help you grow. Marketing isn't just our job; it's our passion.
MARKETING ISN'T JUST OUR JOB; IT'S OUR PASSION.

SPEAK WITH A TRAINED & CERTIFIED HUBSPOT EXPERT