We excel in helping businesses of all sizes dominate the online landscape with targeted pay-per-click (PPC) campaigns that yield unmatched results. Harnessing the power of data-driven strategies and industry expertise, we connect your brand to the right audience at the right moment, ensuring every click counts. Let's work together to unlock the full power of PPC advertising services and watch as your digital presence skyrockets.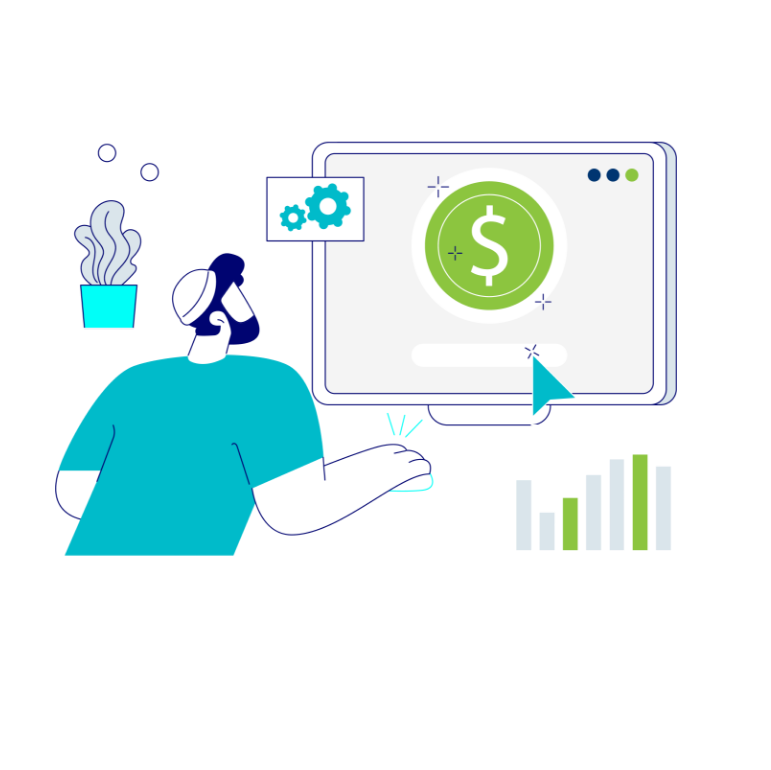 WHAT ARE PPC SERVICES
AND HOW WILL YOU BENEFIT FROM THEM?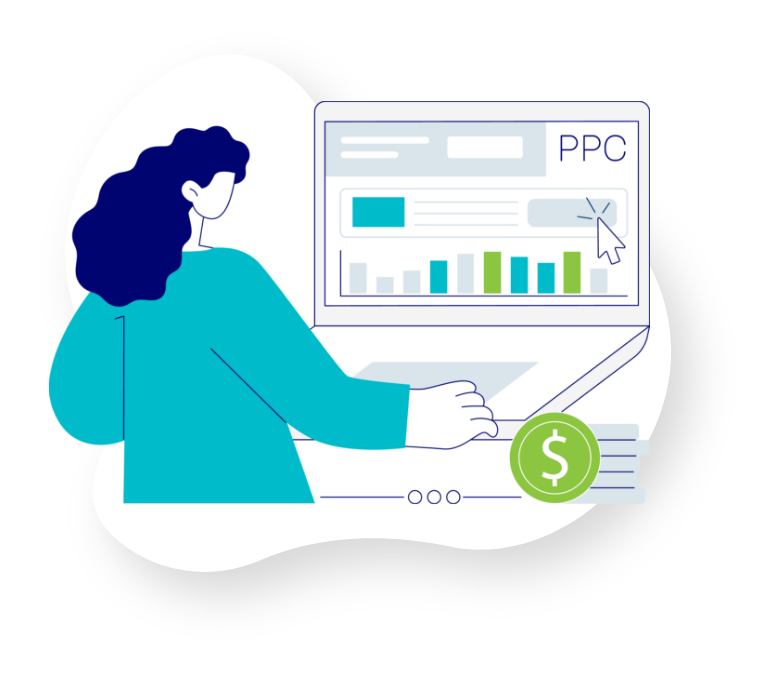 Pay-per-click (PPC) is a digital advertising model where advertisers pay a fee each time one of their ads is clicked by a user. It's a way of buying visits to a website rather than attempting to earn those visits organically through methods like search engine optimization (SEO).
Immediate Visibility – With PPC, your ads appear at the top of search engine results nearly instantly.
Highly Targeted – PPC delivers precise audience targeting based on factors such as demographics, location, interests, and keywords, ensuring your ads reach the right people.
Cost Control – You only pay when someone clicks on your ad, making PPC a very cost-effective approach.
Competitive Advantage – With an effective PPC strategy, you can outrank competitors in search results, even if their organic rank is higher.
Remarketing Opportunities – PPC allows you to target users who have previously interacted with your website, increasing the likelihood of conversions.
USE OUR
TRUSTED PPC SERVICES

TO ACHIEVE YOUR GOALS
Improving your page rank is dependent on a wide range of factors, including on-page and off-page optimization efforts. You need to ensure your content is formatted correctly on your website to maximize SEO effectiveness, which can require a great deal of technical knowledge. Additionally, high quality content on your website simply isn't enough to dominate search rankings in today's ultra-competitive digital landscape – you need backlinks from other highly-accredited websites to give your SEO that extra bump.
There are a lot of steps to PPC, and they're constantly changing and evolving. Working with digital marketing experts is the best way to stay ahead of the curve.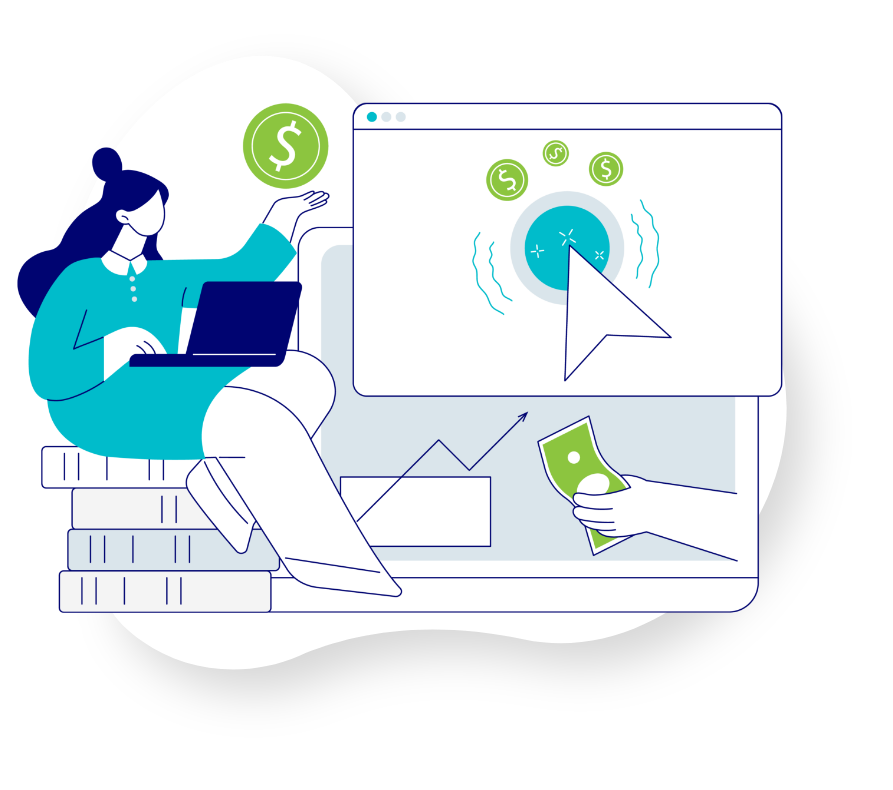 WHICH
PPC ADS
DO I FOCUS ON?
The choice of which PPC ads to focus on depends on your specific business goals, target audience, and industry. Here are some common types of PPC ads and when to use them:
Search Ads (Text Ads) – These are the ads that appear at the top of search engine results when users search for specific keywords. Focus on search ads when you want to drive immediate traffic, increase visibility, and target users with purchase intent.
Display Ads – These are visually engaging banners, images, or videos that appear on websites within the Google Display Network. They are excellent for building brand awareness and reaching a broader audience.
Video Ads – Short video clips that can be displayed on platforms like YouTube are excellent for visually showcasing your products, demonstrating how they work, or telling a compelling brand story.
Local Ads – If you have a physical store or provide services in specific locations, local ads can target users based on their geographical location.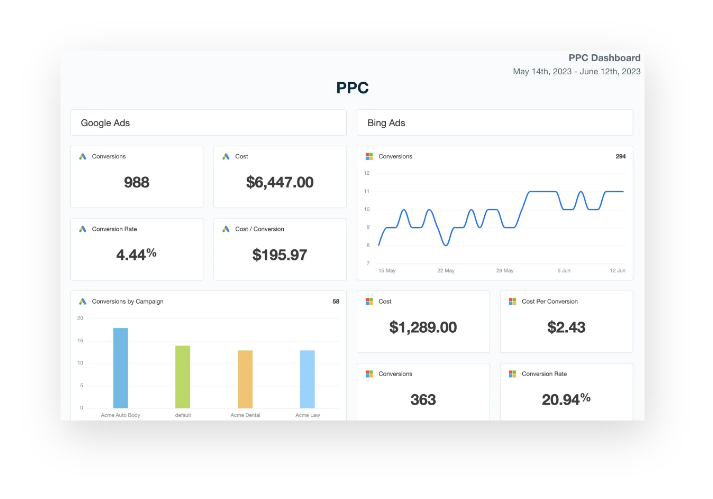 PPC SERVICES
YOU CAN TRUST
You can trust Vonazon as your premier partner for PPC services – where expertise meets integrity. With a proven history of delivering impactful results, our experienced team combines a strategic approach with razor-sharp precision to craft campaigns that drive significant growth. Our commitment to transparency ensures you're always in the loop, while our dedication to ethical practices safeguards your brand's reputation. Whether you're seeking immediate visibility, enhanced conversions, or improved ROI, trust Vonazon to navigate the dynamic world of PPC.
Sharpen your skills, discover new strategies, and learn more about PPC marketing with our free marketing resource library.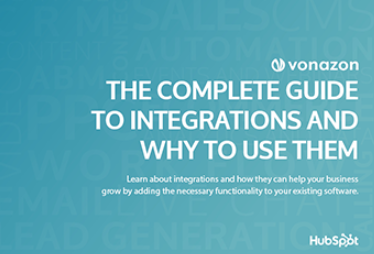 The Complete Guide to Integrations and Why to Use Them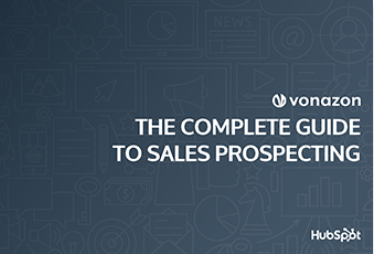 The Complete Guide to Sales Prospecting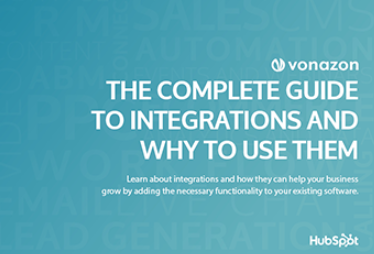 The Complete Guide to Integrations and Why to Use Them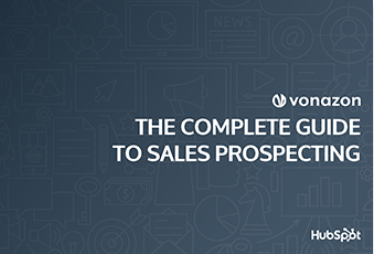 The Complete Guide to Sales Prospecting
ELEVATE YOUR COMPANY AND EXPERIENCE THE
POWER OF PAY PER CLICK
MARKETING