What IS the Difference?
Customer experience is more important than ever, where the customer journey should be well understood and cultivated. Part of improving the customer experience and journey is to adopt an omnichannel model for your brand. Since your consumer no longer views your brand according to brick and mortar or digital platforms, it is vital that your customer experience, regardless of channel, is seamlessly integrated. There are now often multiple touchpoints in a customer journey across channels before a potential customer is converted, so it is essential that the experience at every touchpoint is seamless and upholds your brand.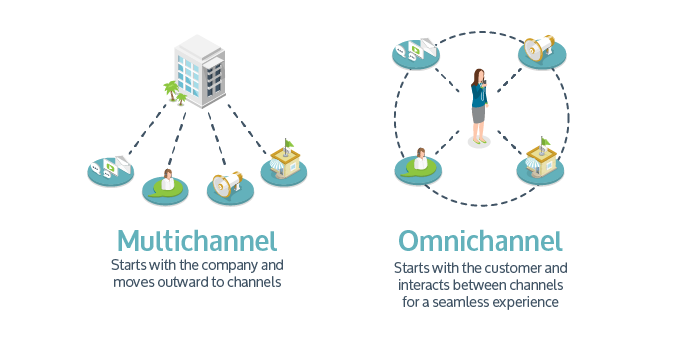 Omnichannel is a strategy centered around a customer experience that involves all channels. The traditional multichannel model is different in that it revolves around the product instead. Multichannel still involves multiple channels, but these channels are not integrated and can only be viewed in silos. The customer experience in the multichannel approach could be very different according to the channel you use. For example, the customer experience and journey for making a purchase at a brick and mortar could be completely different from making a purchase from a mobile phone. Multichannel gives consumers the choice of which channel to engage, where you can sell on many channels. However, with omnichannel, you can sell on all channels as part of a fluid experience. Multichannel is information-driven as part of focusing on a product, whereas omnichannel is all about making the customer experience of purchasing your product the center of your business.
Why You Should Switch from Multichannel to Omnichannel
Omnichannel is ideal because it merges all your channels for greater personalization and targeting. If you have a website, a brick and mortar, email campaigns, and social media marketing, an omnichannel approach can make these channels all work together in a way that produces more conversions and improves the perception of your brand. Essentially, omnichannel makes it easier for consumers to purchase from you. The easier it is for someone to purchase from you, the more likely they will become a return customer. The more channels a customer engages with as touchpoints, the more money they are likely to spend at your business. When all channels are unified with omnichannel, the more likely consumers are to use more channels. Moving from multichannel to omnichannel takes more work, but omnichannel does draw more customers and cause them to spend more money, so the rewards are worth it.
Omnichannel Solutions for Your Brand
Various omnichannel solutions exist to help you shift your focus from your product to customer experience. Instead of building channels in silos, communication to employees across channels helps unify to create an omnichannel approach. Collecting customer data and analyzing it is critical for gauging customer experience and knowing whether you have met the objectives outlined through mapping the customer journey. Targeting potential consumers and personalizing outreach through messaging is also an advantage of omnichannel, where you constantly adapt your strategy to the feedback and information provided by the customer.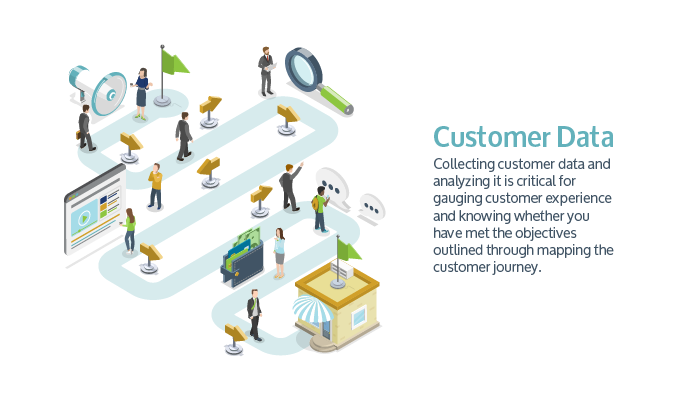 Social media platforms offer a necessary means to drive customer engagement and map customer journey through the omnichannel approach. You can blend social media channels into your other channels by integrating them with your email campaigns through linking your emails to social media campaigns and posting incentives on social media to subscribe to your email list. Using chatbots with social media has demonstrated effectiveness, as more consumers are opting for a chatbot versus live communication. Remember to respond to all feedback as a measure of encouraging customer engagement.
The channels involved with an omnichannel approach do not end with social media. You can seamlessly integrate trade shows into your strategy. Check out this presentation from a previous Exhibitor Live to build your trade show results using an omnichannel approach.
Consider your webinar marketing strategy as well. When an omnichannel approach drives your webinar strategy, your webinars will drive increased customer engagement and boost sales. Remember that engagement with your webinar is not only during the presentation – you can also boost engagement before and after.
Ultimately, you need to meet customers where they are. Customer journeys are not linear anymore, and you need to find where they are already shopping on their terms. Convenience is everything. To stand out from the crowd of retailers, you must know for sure if your strategy and implementation are working. To do so, you must measure the success of meeting your objectives by using data and analytics. It is the only way to understand customer experience as a whole with your brand. Omnichannel marketing is the name of this customer-oriented process, a proven success and a trend that will last.